RESPIRATORY AND FACE PROTECTION
Several possibilities exist for the protection of your eyes, face, and respiratory tract. The choice for the right product depends on several factors. To which substances are you exposed? How long does the exposure last and what is its intensity? IMG Europe offers various types of respiratory and face protection, each with its own specific protective function.
RESPIRATORS
IMG Europe has developed its own line of high-quality FFP respirators, which effectively protect against dry and non-volatile liquid particles that can damage the lungs, such as particulate matter, fumes, mist, oil-based aerosols and airborne pollutants. In addition, the respirators provide protection against infections that are carried by dust particles and are transmitted through the air.
Depending on the desired efficiency IMG offers different models: FFP1 (4 x MAC), FFP2 with or without valve (10 x MAC) and FFP3 with valve (30 x MAC). The respirators are very comfortable because of the perfect fit to the face and are equipped with individually adjustable head and neck straps. This prevents leakage and ensures optimal confort for almost every shape of face. In addition, the specific shape of the respirators provides an extremely low breathing resistance.
A RESPIRATOR WITH OR WITHOUT VALVE
A respirator without valve filters contaminating particles from the inhaled air and protects the wearer against inhalation hereof. In addition, it also filters the exhaled air and thus protects the environment (patients).
A respirator with valve filters contaminated particles from the inhaled air and protects the wearer against inhalation hereof. Due to the higher filter classification and therefore higher breathing resistance, IMG Europe supplies a valve on its FFP2 (optional) and FFP3 respirators. This valve simplifies exhalation and offers cooling because the exhaled warm air is discharged more efficient.
THE 10 ADVANTAGES OF IMG RESPIRATORS
IMG respirators have a unique price/quality ratio, and are tested and certified according to the accredited German test and certification body IFA. The respirators are CE certified in accordance with European directives 89/686 EEG and meet the EN 149:2009 directive. For more information and specifications, Please take a look at our leaflet
Perfect fit through adjustable nose clip

Adjustable straps with beads for proper fit

Individually packed to guarantee hygiene

Foldable, so the respirators are easy to store and take up little space
Optimal comfort for almost every shape of face

Inside of the respirator is soft

Uncomplicated oral communication

Multilingual instructions, so anyone can use the mask properly
HALF FACE AND FULL FACE MASKS
In case a respirator is not enough and a more extensive protection is needed, our half and full face masks provide the solution. Again, it is important to determine to what substances you may be exposed, for how long, and to what extent. Depending on these factors a choice for the right product can be made.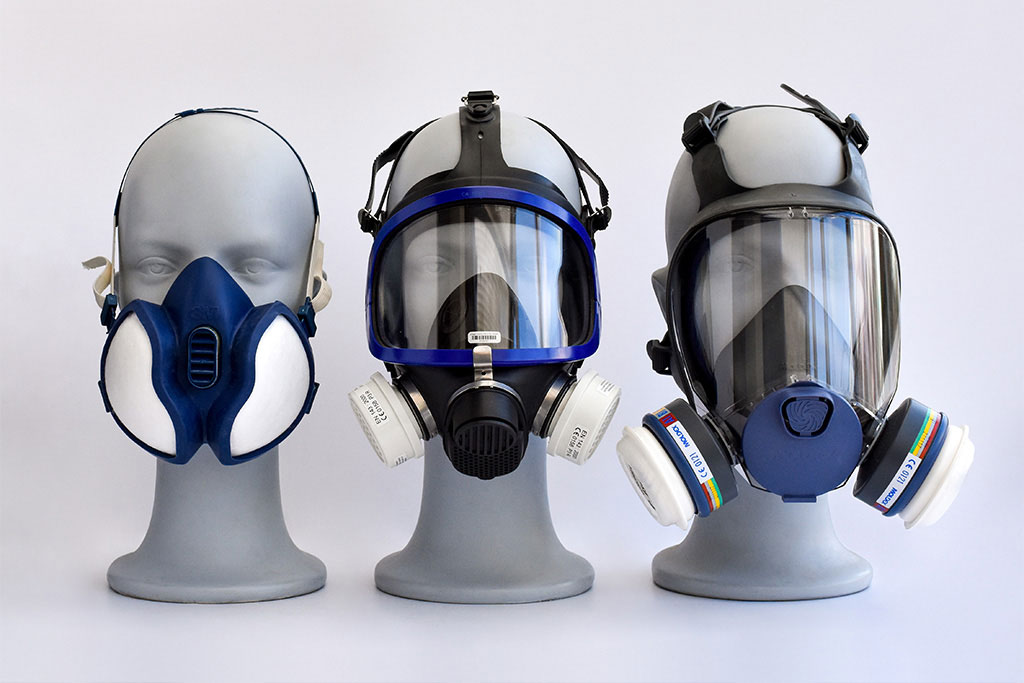 FILTER CANISTERS
Of course IMG Europe also provides the filter canisters to match the half and full face masks. From a P3 canister that offers protection against (dust) particles to an ABEK1P3Hg combination filter that also offers protection against gases, vapors, toxic particles, radioactive particles and micro-organisms such as bacteria and viruses.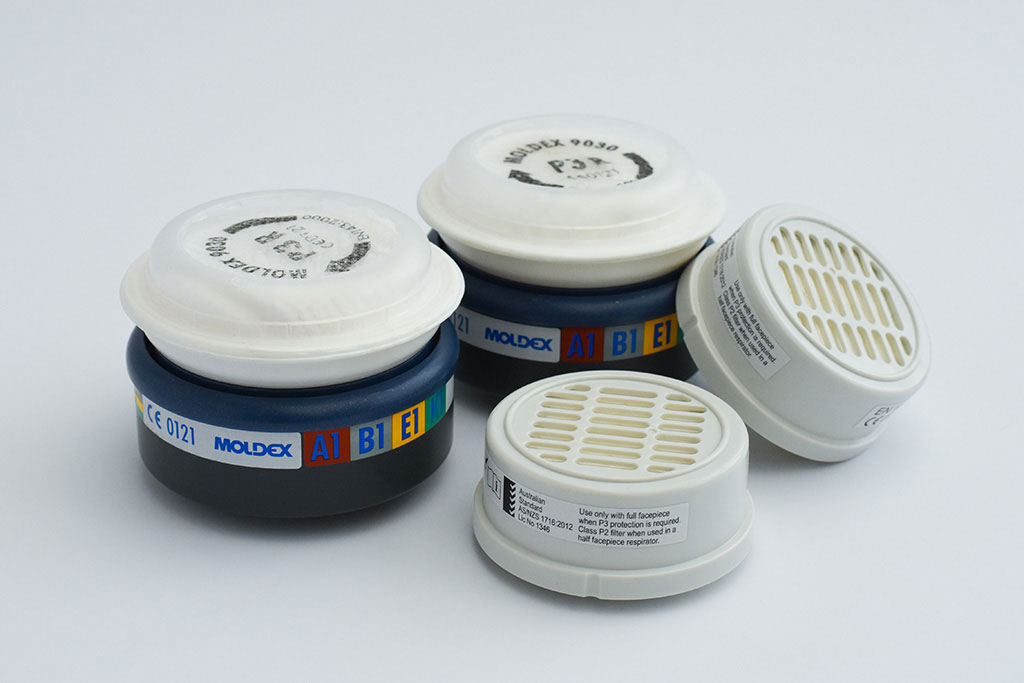 SAFETY GOGGLES AND SPLASH GUARDS
Proper face protection equipment protects the whole face without compromising the view of the work and the environment. At IMG Europe, you are at the right place. We offer a wide range of safety goggles that fit well with your respirator. In addition, we provide splash guards with adjustable headband. They will protect both the eyes and the face.
Any questions about our products? Please feel free to contact us. Our employees gladly take the time to help you choose the right products for respiratory and face protection. They know exactly what best suits your situation and needs.