CBRN DECONTAMINATION SYSTEM
If a person is exposed to a chemical, biological, radiological, or nuclear substance (CBRN), it is of major importance to decontaminate this person immediately. This prevents health damage and further contamination of the environment. IMG Europe supplies a high quality decontamination system that disinfects victims of CBRN related incidents in a safe and controlled way.
DECO UNIT
The IMG Deco Unit enables the quick and efficient implementation of a decontamination procedure, at any given time and place. The system is operational within 10 minutes and consists of three components: the pre-decontamination shelter unit, the decontamination unit, and the post-decontamination shelter unit.
The inflatable tent can be used for the fast, initial receipt of victims and aid workers. The pre-decontamination unit can be used as a separate component, but also as a corridor that can be attached to the decontamination unit. The inflation time of the tent is only thirty seconds.
The decontamination unit is foldable and can be linked to the pre- and post-decontamination units This allows a decontamination procedure to be started directly from the pre-decontamination unit (red zone). The Deco Unit includes a double, disposable shower cabin. The shower compartments are separated by a door with zippers. This way it is also possible to use this unit for lying victims. Water supply and drainage, ventilation, and electric sockets are integrated, making the unit operational upon installation (within five minutes). The system features an integrated ventilation system that cleans the contaminated air. The system is equipped with fixing points and storage chests for transportation.
This inflatable tent is used as a shelter for victims and aid workers following the decontamination procedure (green zone). The post-decontamination unit can be used as a separate component, but can also be linked to the decontamination unit. By doing this, it could function as a corridor. The inflation time of the tent is only thirty seconds.
CUSTOMER SPECIFIC SOLUTIONS
The Deco Unit is produced in house by IMG Europe. This allows us to offer customized solutions. Addition of a hot water supply or a wastewater collection system? No problem! Let us know your requirements and our team will get started.
PRE-DECONTAMINATION SET
The pre-decontamination kit allows the safe collection and traceability of contaminated clothing, jewelry, and other personal belongings. The kit consists of PVC (disposal) bags (available in various sizes), a wristband, an FFP2 respirator, paper tissues, and an instruction card for the victim. This kit can be provided with a customer specific bar code on the (disposal) bags and wristband.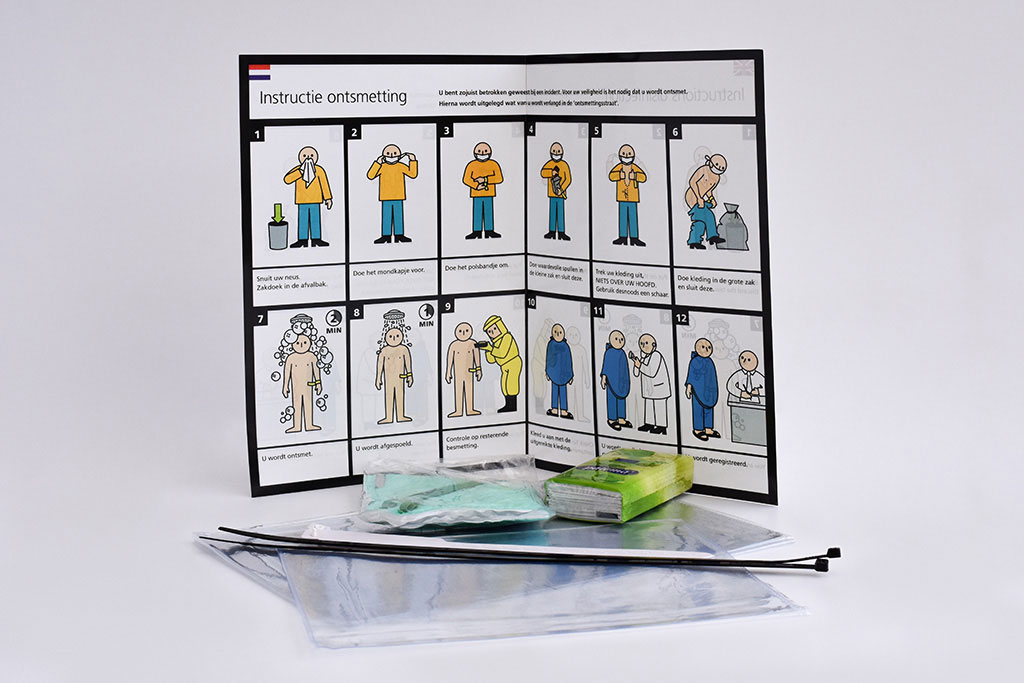 EMERGENCY CLOTHING
Upon decontamination of the victim, his or her contaminated clothes cannot be worn again. IMG Europe provides a solution to this problem, by means of our self-developed emergency clothing sets. These sets consist of a pair of fleece pants, a fleece shirt, slippers, a poncho and a pre-washed towel. Emergency clothing sets are available in different sizes, which are individually packaged to facilitate rapid distribution.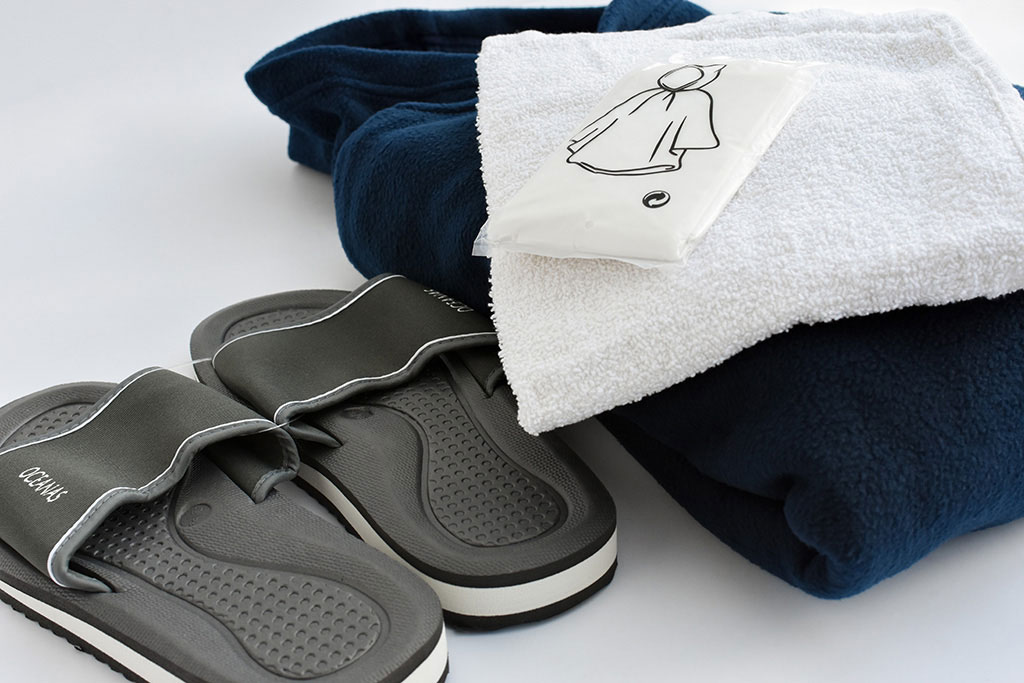 Do you want to learn more about our decontamination solutions? Please do not hesitate to contact us. The experts of IMG Europe will gladly advise you about the possibilities for you and your organization.