BODY BAGS
IMG Europe offers several types of body bags for hospitals, humanitarian organizations, emergency services and other organizations that deal with deaths. From regular, biodegradable body bags to body bags that are suitable for deaths after an incident involving chemical, biological, radiological, or nuclear substances. All our body bags comply with the guidelines issued by the Dutch National Institute for Public Health.
BIODEGRADABLE BODY BAG
As the name implies, the biodegradable body bag is made of a biodegradable polyester, which decomposes completely in the ground, within ten to fifteen weeks. The great advantage is that, as opposed to conventional body bags, no residues remain in the soil that burden the environment.
The biodegradable body bag is available in various sizes with different types of zippers, and welded as well as integrated handles. As an additional option you can choose a body bag with an ID window. This can be used to visibly store documents or other information regarding the identity of the deceased.
CBRN BODY BAG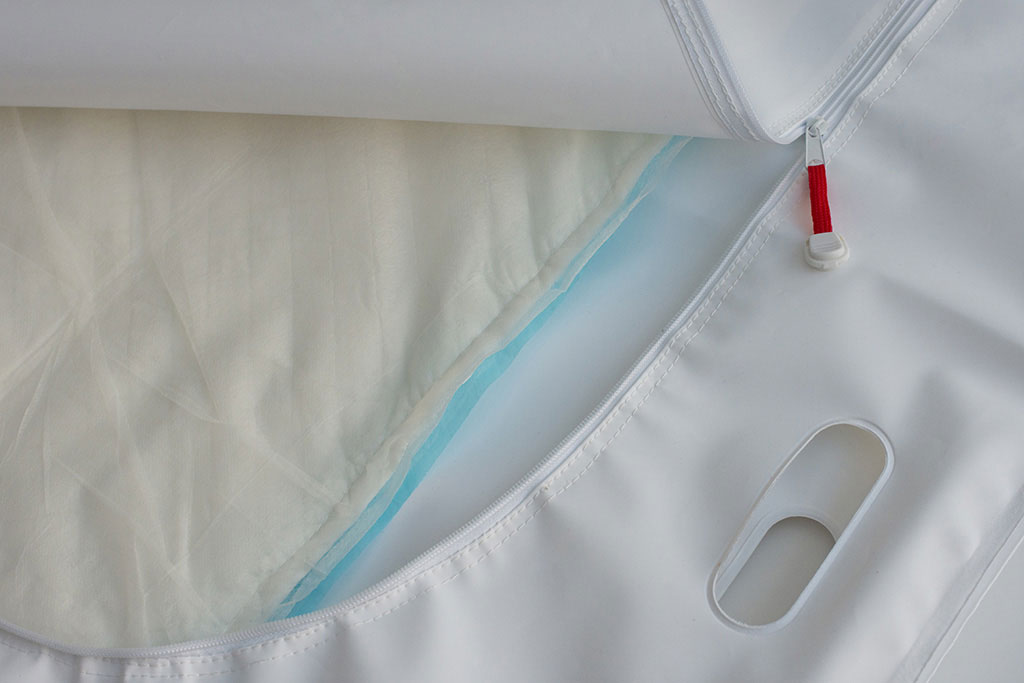 A regular body bag maybe inadequate in certain situations. For example in the case of casualties following a biological incident or an incident involving hazardous substances, the so-called CBRN incidents. In such cases the CBRN body bag that was developed by IMG Europe offers a solution.
This body bag is made of extra strong material and has welded seams to prevent the leakage of liquids from the body bag. The body bag is easily recognizable as a CBRN body bag, due to the depiction of internationally acknowledged hazardous substance labels and instructions in English not to open the body bag.
Do you want to learn more about our body bags? Feel free to contact us for more information and specifications. Our expert staff will be happy to provide you with personal advice in order to make the right product choices.